CURRENT ROSS GROUP CLIENTS

FURNITURE & FABRIC | FASHION | ALCOHOL & WATER | WATCHES

Christopher Guy - Timeless Beauty and Contemporary Moods with Classical Values
Beverly Hills, CA | High Point, NC | Locations worldwide (Headquarters: Singapore)
www.christopherguy.com
Christopher Guy is an internationally recognized, luxury brand which celebrates furniture refinement and sophistication, fusing classicism with modernism, exemplifying a consummate elegance with grace and clarity. Christopher Guy offers an extensive range of exquisite Luxury home furnishings and lavishly sculpted accents. The new Christopher Guy Design Lounge is opening soon in Beverly Hills in April 2009.
---

Emilcouture - Designer Red Carpet and Couture Gowns
www.EMILcouture.com
Emil Gampe is an Austrian designer who, after designing for a world leading costume house in London and consulting on several high-end designer lines, began creating his own couture line under his name: EMIL. The line focuses on the lady in the gown and the story she brings to the world. Emil is the design expert winner of the BRAVO fashion show Launch My Line.
---

GDE - Designer Red Carpet and Couture Gowns
www.GrandDesignEmpire.com
From Emil Gampe, designer of EMILcouture and "Dancing with the Stars" designer, Daniela Gschwendtner comes a new European-style designer line Grand Design Empire. The premiere collection ONE consists of 14 gowns and 14 cocktail dresses and with its simplicity is, as Daniela calls it, "sexy gone smart". ONE questions the conventional approach to design dresses that make women look and feel sexy. The play of solid black and transparent nude goes into a new territory by exposing parts of the female body that are usually hidden and covering areas that are usually exposed. With high quality matte jersey and mesh, that make the dresses comfortable to wear, the line fully focuses on the play of body vs. dress. ONE builds on inner shapes. The geometric influence inspires the women wearing Grand Design Empire's ONE to look strong, effortless and elegant at the same time.
---

Jean Fares Couture - Designer Red Carpet and Couture Gowns
www.jeanfarescouture.com
Being a distinguished dreamer, Jean Fares is a talented fashion designer from Lebanon, known for his sense of mixing and communicating with colors in a mysterious and elegant way. Jean Fares is determined to make women feel a constant freshness that reveals on her body in a refined sexy, warm and distinguishably daring elegance.
---

Amsale - Bridal Gowns
www.amsale.com
Amsale's elegant designs have made her the number one couture wedding gown designer in the United States, and won her the reputation as the creator of the modern wedding dress.
---

Carla Mancini - Handbags for Women
www.carlamancini.com
Handcrafted with the finest Italian Leathers in an alluring array of handcrafted shapes in exquisite embroidery on distressed leather, passionate pastels, harmonic hand tooling or elements of exotic skins.
---

Blanton's Single Barrel Bourbon
www.blantonsbourbon.com
Blanton's is a handcrafted premium Kentucky whiskey, aged to perfection and bottled one barrel at a time in very limited quantities. The Master Distiller carefully monitors the aging of selected barrels until they reach the peak of maturity. They are never blended, but bottled one barrel at a time by hand. The result is a bourbon of pure and unparalleled perfection. Blanton's is recognized by the top tasting experts around the world.
---

Buffalo Trace Bourbon
www.buffalotrace.com
As the mighty buffalo thundered across the land, they carved paths in the wilderness and a destiny for our ancestors. These paths, known as traces, were soon marked with the footprints of adventurers, explorers and pioneers as they made their journey to the west. One such trace, called the Great Buffalo Trace, led to the rugged banks of the Kentucky River. It was here in Franklin County, millions of buffalo found passage across the river in their move toward the Great Plains. The migration of these herds left a rough wide clearing that would become a gateway to a new frontier that invited renowned explorers and pioneers, such as George Rogers Clark, Daniel Boone, and countless settlers who pushed America westward more than 220 years ago.

Those who settled here were quick to take advantage of the abundant limestone spring water and fertile soil perfect for growing exceptional grain. Distillation soon followed and what would become the area's distinguished bourbon heritage took root.

Buffalo Trace Kentucky Straight Bourbon Whiskey is not a pretentious brand. It's limited, a little hard to find, premium, but not pompous. Guys like it because of the quality, the taste, and because it's not for sissies. Men 21-30 have fallen in love with Buffalo Trace because it's not mainstream and boring like other brands. It's well made and smooth, but hard to find. Guys don't drink Buffalo Trace out of martini glasses. It's for real men doing serious drinking.
---

Rain Vodka
www.rainvodka.com
Rain vodka with its most appealing tear drop shaped bottle is made from organic grain and pristine limestone water. Rain Vodka is quadruple distilled to give it unparalleled smoothness and purity.
---

Voss Water - Artesian Water from Norway
www.vosswater.com
Bottled under the strict supervision of the Norwegian institute of Water Research, Voss Artesian water is so naturally pure so naturally low in sodium, so naturally free of minerals that no other water source in this planet can compare.
---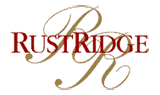 RustRidge Wines
www.rustridge.com
Just beyond peaceful Lake Hennessy, RustRidge is located on 450 acres in Chiles Valley, a region known to produce exceptional Cabernet Sauvignon and Zinfandel grapes. With a ranch style Bed & Breakfast on site, sweeping views of vineyards, pastures, playful foals and ancient oak trees, and a tasting room that's pleasing to the palate in all ways, RustRidge Ranch & Winery may be a little off the beaten track...but's it's definitely on the right track for wine adventurers.
---

Gevril - Fine Swiss Watches for Men & Women
www.gevril.net
Since 1758 - Every Gevril timepiece is a handmade, limited edition that is expertly crafted at their Tramelan factory. The current collection is a sublime combination of the romance of Gevril's past with the finest materials and craftsmanship available today.
---

Croton Watches - Fine watches since 1878
www.crotonwatch.com
There is a Croton Watch for just about any occasion. From 18kt gold diamond studded automatic collectibles to everyday watches in the current season's most fashionable colors and styles. From production through after sales service, Croton stands behind its product. This is the same attention to detail that has been winning the wrists of millions of Americans since 1878. You will see the same high standards exemplified by each of our timepieces in high end department stores as well as fine jewelry establishments. Each Croton Watch carries an unprecedented lifetime warranty on its movement, and the Customer Service Department prides itself on a turn around time of ten days.
---

Nicolet Watches - Fine Swiss watches since 1886
www.nicolettime.com
Steven Jay, Nicolets' Vice President comments "Nicolet is all about bringing the ingenuity and forward-looking styles Marc Nicolet stood for to today's man. We believe in creating men's timepieces that make bold statements and reflect the confidence and independence of their owners. Our timepieces are a bit outrageous, overstated, extreme, more inventive and less conservative- always projecting attitude, at a value that men will be quick to realize and desire."